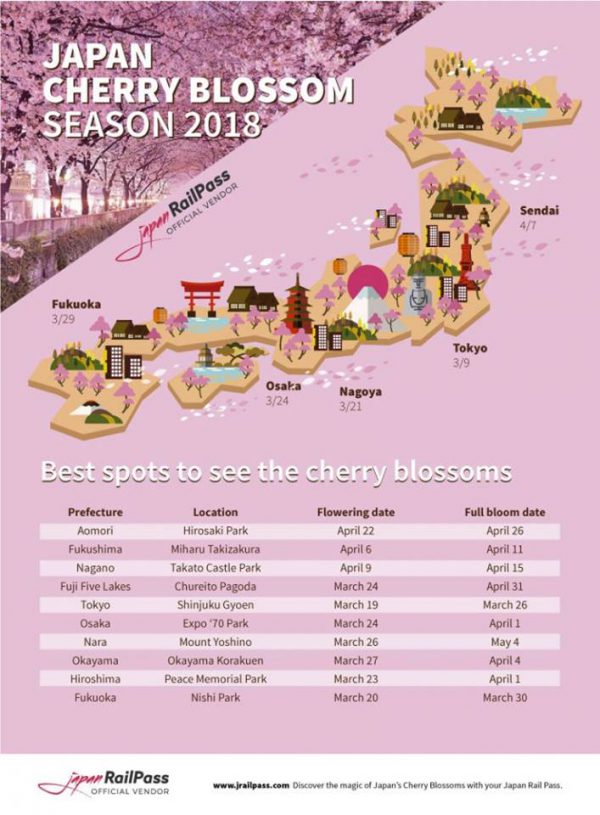 Spring season has just started. It's means a new beginning.
In Japan, cherry blossoms are popular in spring. For Japanese people the blooming of cherry blossom trees symbolizes human life, transience and nobleness.
People await this time and enjoy the festival, sakura festival or also called cherry blossom festival. They go out and enjoy hanami, the traditional viewing and enjoying the beauty of the cherry blossoms.
To indulge in picnics beneath the blooming cherry blossom trees and enjoy hanami, here's the forecast for this year. The best spots to see them are included as well. Let's all enjoy the week-long beauty of the cherry blossom trees.